Check out my Specific Thematic Portfolios I built over The Course of Multiple years for various investment themes.
Disclaimer: I'm not a financial advisor. No content is meant to be a recommendation. Please do your own research. Pages might contain affiliate links. Please read my Disclaimer page.
Thematic Portfolio Overview
I have to confess: I am a terrible market timer!  I learned rather quickly that day, swing or momentum trading is not my piece of cake.  When staring at charts, I get incredibly quickly inpatient.  What works for me are mid-to-longterm invest horizons, like 6 to 24 months, or even much longer.
In my All-Weather Portfolio, my time horizon is 'forever', for the thematic portfolios I am showing on this page my time horizons vary, but typically are around 3-5 years.
You can check out my Digital Asset Portfolio – I bought my first Bitcoin in 2017, and some more in 2019 (my average buying price is around 7,000 USD).
Plan Your Trade. Trade Your Plan.
The Metaverse Portfolio is my latest and so far smallest thematic portfolio. I believe this investment theme will play out nicely in the many years to come. I am down quite a bit, but I don't mind that at all, as volatility is to be expected in this space!
I started building this portfolio in 2019, after reading a lot about CRISPR and having probably watched 25 hours our interviews with industry experts. Decided to allocate 10,000 USD to this portfolio, and aim to not trade it, but keep the stocks for many years.
Decided to go with the three leading companies: Crispr, Editas and Intellia ($NTLA). They had a phenomenal run in 2020 (after the CEOs of two of them won the Nobel Prize), and luckily I took some profit on Intellia, see the trade below. 
With the 7,000€ of profits, I then bought Fulgent and Bionano. Not directly CRISPR companies, but two of the most exciting genomic testing and sequencing companies. Since then I held on to Fulgent, but sold Bionano with a loss.
In the heart of Europe, we take a look and dig deep to find the three best Austrian dividend Stocks.
German dividend stocks have been hit hard by the general market decline in 2022. I am presenting three stock picks with an excellent risk/reward ratio.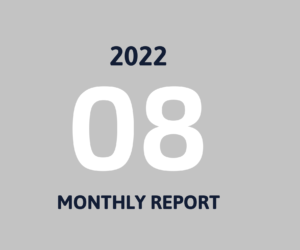 Here's my Passive Dividend Income Report for the month of July 2022. I received dividends from 9 companies, and made 11 purchases.