Best Crypto Credit Cards With Cashback
In an age where cryptocurrencies have transformed the financial landscape, finding the right tools to manage your digital assets is crucial.
This is where crypto credit cards come in. As we can earn better interest with digital currencies, a crypto credit card comes in very handy as we can use the earned interest to pay for partially or all our card transactions!
That's why such cards represent an important innovation, because they allow us cryptocurrency owners to use our assets in the real world, be it buying a coffee at Starbucks, or an airline ticket for our next vacation. 
Let's take a look at what the best crypto credit cards are out there.
The Best Crypto Credit Cards 
I have been using dozens of credit cards over the years, and if I could choose only one, I'd choose the Nexo's.
Most popular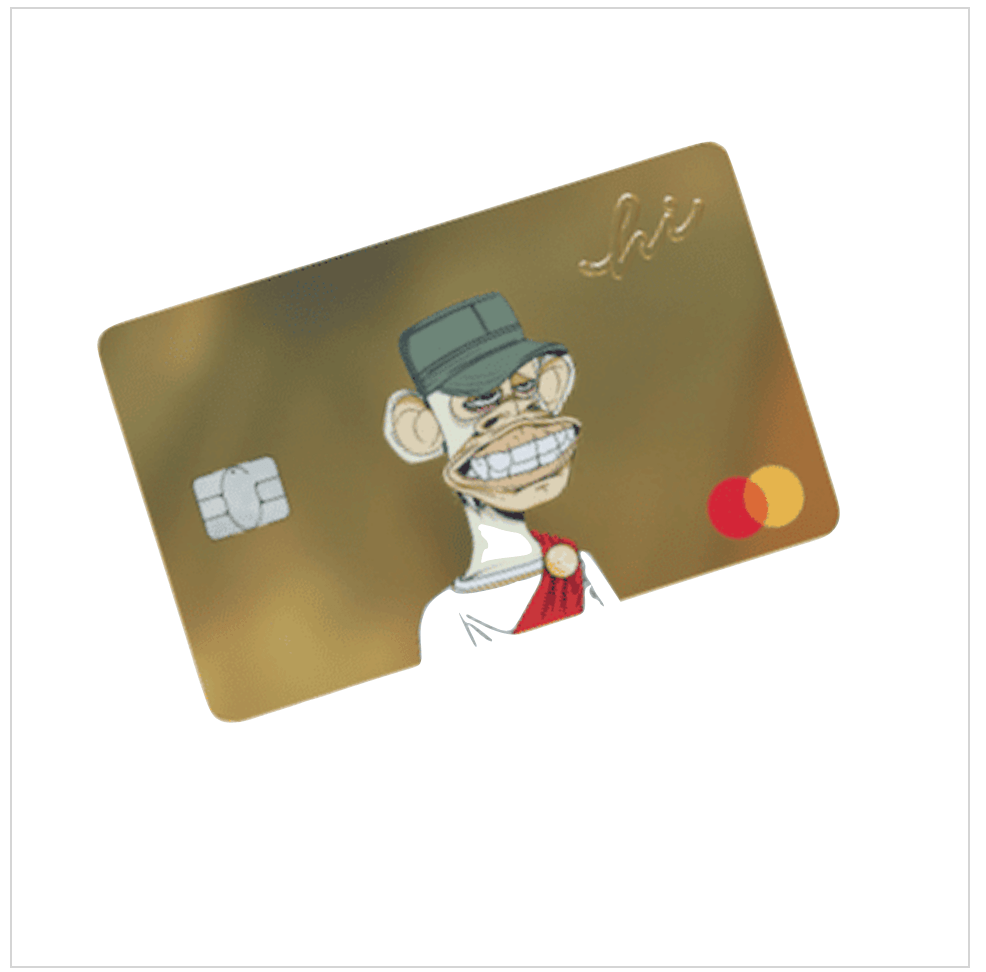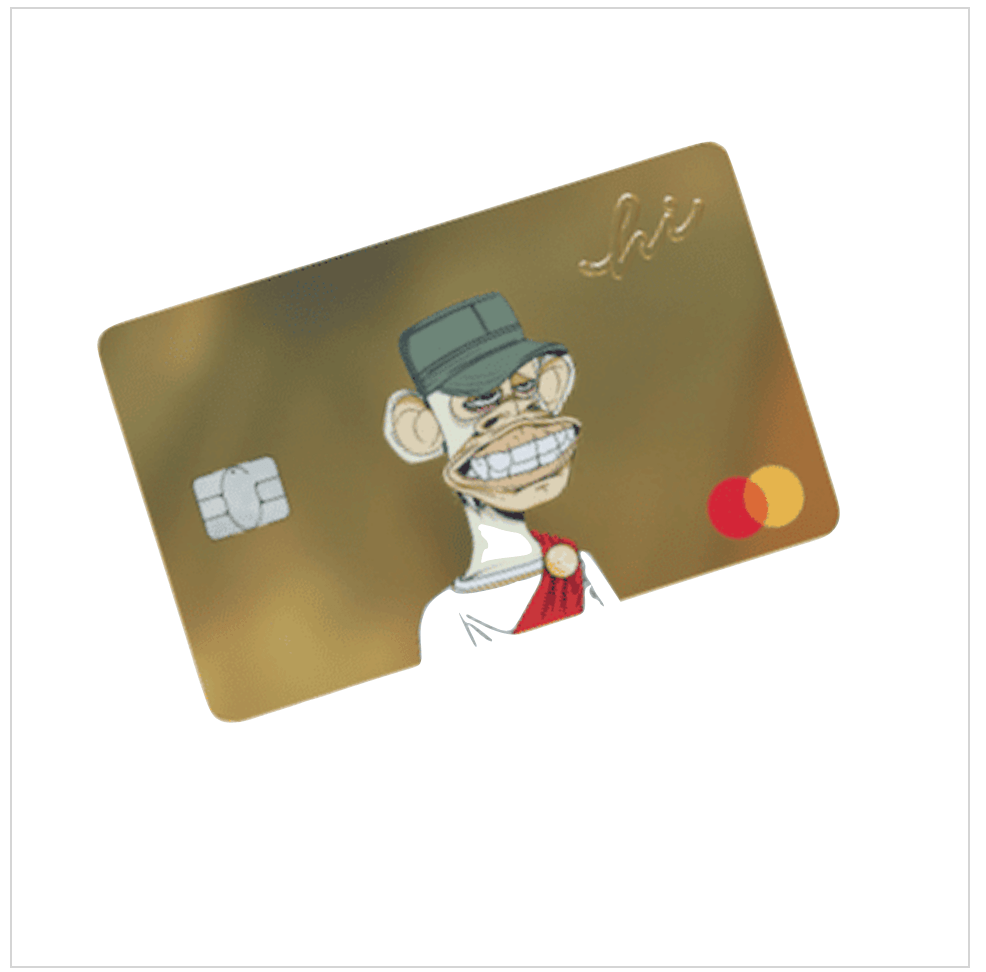 Hi.com
up to 8% cashback in HI*
requires 5% of portfolio value in NEXO
no annual fee
powered by Mastercard
NFT Card Customization
requires HI tokens for higher tiers
available in the EU & UK
a virtual card is instantly available
personal IBAN account in your name
startup without much track record
non-impressive customer service
Most popular
Nexo.com
up to 2% cashback*
requires 5% of portfolio value in NEXO
no annual fee
powered by Mastercard
–
requires Nexo tokens for higher tiers
available in the EU & UK
a virtual card is instantly available
personal IBAN account in your name
established and trusted company
excellent 24/7 customer service
Most popular
Ledger.com
up to 2% cashback*
requires 5% of portfolio value in BXX
no annual fee
powered by Banxa
–
requires BXX tokens for higher tiers
available in the EU & UK
–
–
not powered by Mastercard or Visa
solid customer service
Difference Between Crypto Credit Cards And Conventional Cards
With your conventional credit card from Citibank, HSBC, or JP Morgan Chase, you can spend money you hold in your bank account, but it comes with some significant disadvantages.
The problem is that many credit card programs are quite opaque and you need to take a close look at the legal fine print. 
Let's take the credit card program of HSBC Hong Kong for example, and compare it with Nexo's crypto credit card:
 
HSBC Credit Card

(

HK

)

Nexo Credit Card
Currency Exchange Fees
2% (!)
–
Actual Currency FX-Rates
very poor/wide FX spreads
very tight
Rewards Program
useless vouchers in retail shops
2% in Nexo 
Deposit Interest Rates 
2-3%
8-10% on stablecoins
It pays to dig a little! 
The winner here is the card with higher deposit interest rates, lower transaction fees, and a more attractive cashback program.
Hi's Crypto Credit Card
Hi.com (Linkedin Profile) is a Hong Kong-based fintech company aiming to build the world's most user-friendly and functional crypto app. With an international founding team, it is backed by Animoca Brands and known crypto funds like Hashed or Hashkey.
The HI token is based on the Binance Smart Chain, is extremely volatile, and is used to provide you with cashback. 
That's why I do not recommend the Hi crypto credit card.
Ledger's Crypto Credit Card
Ledger is known for its cold wallets. I have been using one since 2018.
Via its native Ledger Live app, users can also apply for a crypto credit card from Banxa. It is easy and straightforward to use. You choose which cryptocurrency you like to use to pay for your credit card payments, and Banxa takes care of the rest.
I only keep my ultra-longterm HODL coins on my Ledger, that's why I don't use Ledger's crypto credit card.
Nexo's Crypto Credit & Debit Card
Nexo is one of the CeFi Lending OGs. It has been around for many bear markets, and compared to BlockFi, FTX, or Celsius, it came out stronger after each.
I have remained a Nexo customer ever since, and the platform has not failed me in any way, at any point. Not even when its peers collapsed left and right, and everyone pulled off his/her funds of any exchange.
I could make large withdrawals of several 100ks, and everything worked like a charm.
The company now has 12,277 total positive reviews on Trustpilot, with an average rating of 4.7 (compare this with the rating of Coinbase or Kraken!)
That's why Nexo earned my trust and is my crypto on-ramp, exchange, and crypto credit card provider of choice.
Here's a quick explainer of how the Nexo card works:
Instant Cashback For Every Transaction
Below is an example of some cashback I received in return for making some purchases with my Nexo credit card.  Absolutely love it.
A 2% discount on anything you buy!
I bought flight tickets for myself, my wife, and two kids, a ski course for the kids, and a rental car from Sixt (IMO the best car rental company). 
I love the way Nexo designed the app. For example, it
instantly notifies you about transactions,
shows you how much cashback you earned (which gets instantly deposited),
allows you to sort, search for or export all transactions,
enables you to do so either on the Nexo website or on your phone app,
etc.
Why Are Crypto Credit Cards Becoming More Popular?
Crypto credit cards are clearly on the rise. They become more popular because they often offer fantastic benefits compared to conventional credit cards, such as
substantial cashback ranging from 1 to in some cases up to 8%
the option to earn cashback in the form of BTC or other cryptocurrencies
being powered by Mastercard or Visa
no annual and transaction fees (!)
free ATM withdrawals
etc.
Get A Crypto Credit Card or Debit Card?
The main difference is that with a crypto credit card, you accumulate all transactions in a month, and settle the credit amount with one single payment, usually in the cryptocurrency of your choosing.
With a crypto debit card, amounts get deducted from your account instantly when a transaction happens. You then need to make sure to have sufficient funds in your account.
I prefer credit cards because, in most jurisdictions, every crypto transaction is a taxable event.
How Can Those Cards Offer Such Low Fees?
I got in touch with the card providers and asked them how this works. How can you offer all this for free without charging your customers? How do you make money.
They explained and said that there is always a substantial percentage of customers that have more debt than funds on their credit card, making them pay a higher interest rate. As this is fully automated, this means the providers earn money via the interest difference. 
As long as you frequently re-pay your outstanding balance, this does not apply to you. By this, we can benefit from all the advantages!
How To Buy Crypto With Credit Card
All established players such as Nexo.com, Hi.Com, or Ledger.com now offer the option to buy crypto with credit cards directly in-app.
However, I would not recommend this as the transaction fees are typically substantial (1-2%, charged by the payment processor, not the card provider).
Cheapest Way To Buy Crypto
The way I buy crypto is to top-up my Nexo account which is under my name with a unique IBAN nr with a bank in Malta/Europe.
By this, I convert Euro 1:1, and once those landed in my account (typically takes 1-2 hours), I can easily convert those into the crypto of my choosing!
How To Use A Crypto Payment Card?
You use a crypto payment card in the same way as any conventional credit card. You simply swipe the card reader, pay via Apple Pay, or input your PIN (required less and less).
The cashier will not even know that you just paid with crypto!
Conclusion
The best crypto credit cards provide very good value and are easy to use. You use them similarly in the same way as any other credit card.
Cashback rewards are higher, transaction fees are significantly lower, deposit interest rates are higher, and free ATM withdrawals worldwide make the decision easy! 
The crypto credit card I use and recommend is the one from Nexo*.
*When signing up via this link, you get $25 USD worth of BTC when signing up and depositing funds, and I would get the same. Zero cost to you. 
📘 Read Also
FAQ
Are crypto credit card rewards taxable?
This depends on your jurisdiction. In most countries, the collected cashback rewards are only deemed a taxable event once you convert or sell those into another asset. Most platforms allow you to keep collecting them for a period of time, and personally, I only exchange them at the end of each quarter.
Are crypto credit cards worth it?
Yes, crypto credit cards are beneficial for several reasons:
Cashback Rewards: They often offer substantial cashback, ranging from 1% to as much as 8%.
Low or No Fees: Many come with no annual or transaction fees, making them cost-effective.
Global Acceptance: Being powered by Mastercard or Visa, they are essentially accepted everywhere.
Free ATM Withdrawals: Some crypto credit cards offer free ATM withdrawals, adding to their value.
In summary, if you use them wisely, crypto credit cards can provide significant benefits compared to traditional credit cards.
Which crypto credit card is best?
Determining the "best" crypto credit card depends on individual preferences and needs. However, as of now, Nexo's crypto credit card stands out for its:
High Deposit Interest Rates: Offers 8-10% on stablecoins.
Low Transaction Fees: Minimal to no transaction fees.
Attractive Cashback Program: Provides 2% cashback in Nexo.
Global Acceptance: Powered by Mastercard, ensuring wide acceptance.
Free ATM Withdrawals: Offers free ATM withdrawals worldwide.
Keep in mind that the "best" card may vary based on personal usage patterns and priorities.
How does a crypto credit card work?
A crypto credit card works similarly to a traditional credit card but with a few key differences:
Credit Limit: Like traditional credit cards, you have a credit limit based on how many crypto you hold in your account. For example on Nexo, I currently have $55,000 US in BTC, and can use my credit card up to a total of $30,000 US, representing 55% of my total.
Cashback Rewards: Earn up to 2% cashback on every single transaction, in the form of Nexo tokens (which you can sell easily anytime).
Global Usage: The card can be used wherever Mastercards are supported (90 Mio merchants).
In essence, it provides a convenient way to use your cryptocurrency assets in real-world scenarios while enjoying benefits like cashback and low fees.
Can you get a crypto credit card?
Yes, you can get a crypto credit card. Many financial platforms and companies, such as Nexo, offer crypto credit cards. The process typically involves:
Account Creation: Create an account on the platform offering the crypto credit card.
Verification: Complete necessary identity verification steps.
Deposit Funds: Deposit funds, often in cryptocurrency, to secure a credit limit.
Card Activation: Once approved, activate your crypto credit card.
Usage: Use the card for purchases, and manage transactions through the platform.
It's essential to choose a reputable provider and fulfill their requirements to successfully obtain a crypto credit card.
Is crypto credit card free?
While some crypto credit cards may have no annual or transaction fees, it's crucial to check the terms and conditions of each specific card. Here are key points to consider:
Annual Fees: Some crypto credit cards may have no annual fees, while others could have a minimal fee.
Transaction Fees: Many crypto credit cards offer low to no transaction fees, but it's essential to verify the details.
Additional Costs: Be aware of any other potential costs, such as foreign transaction fees or ATM withdrawal fees.
In summary, while some aspects of crypto credit cards can be fee-free, it's important to review the terms of the specific card you're considering to understand any associated costs.
What is the easiest way to buy crypto with credit card?
The easiest way to buy crypto with a credit card is often through established platforms like Nexo.com, Hi.com, or Ledger.com. Here's a straightforward process:
Create an Account: Sign up on a reputable crypto platform that offers the option to buy with a credit card.
Identity Verification: Complete the necessary identity verification steps required by the platform.
Link Credit Card: Add your credit card details securely to your account.
Choose Cryptocurrency: Select the cryptocurrency you want to purchase.
Complete Transaction: Follow the platform's prompts to finalize the transaction using your credit card.
However, keep in mind that transaction fees for buying crypto with a credit card can be substantial (typically 1-2%). It might be more cost-effective to explore alternative methods, such as funding your account via bank transfer.
Is there a credit card for crypto?
Yes, there are credit cards specifically designed for crypto users. These are often referred to as crypto credit cards. They work like traditional credit cards but offer additional features tailored to the cryptocurrency market. Examples include Nexo's crypto credit card. They allow you to spend your crypto assets in the real world, offering benefits such as cashback rewards, low transaction fees, and the option to earn interest on deposited stablecoins.
Is there crypto rewards credit card?
Yes, there are crypto rewards credit cards. These cards provide users with the opportunity to earn rewards in the form of cryptocurrency. Some key features of crypto rewards credit cards include:
Cashback in Cryptocurrency: Users can earn a percentage of their transactions back in cryptocurrency.
Flexibility in Reward Choices: Some cards allow you to choose the type of cryptocurrency in which you receive your cashback.
Enhanced Benefits: In addition to traditional credit card rewards, users may enjoy benefits specific to the crypto space, such as higher cashback percentages or exclusive promotions.
These cards cater to individuals who want to earn and accumulate cryptocurrency as part of their credit card rewards program.
Is there a crypto mastercard?
Yes, these cards, often referred to as crypto Mastercards, leverage the Mastercard network to enable users to make purchases and transactions worldwide, just like traditional credit cards. Examples include the crypto debit or credit card from Nexo, which is powered by Mastercard, offering global acceptance and the ability to use your cryptocurrency assets for everyday spending.
Does Visa have a crypto credit card?
Yes, Visa now also offers crypto credit cards, meaning you have an account on a platform like Nexo, deposit some cryptocurrencies like BTC, ETH or USDC, apply for a crypto card, and whenever you buy a coffee at your local coffee store, you pay with your Visa credit card and the merchant does not even know that you just paid with crypto.