Dividend investors can choose from more than a dozen of good European insurance stocks. Let's find out what the 5 best ones are. I also share my personal top pick.
November was income growth wise a quiet month for me. Received $857 US after tax in dividends, from 7 companies - and put $26,000 US to work!
Check out my ultimate guide on how to explain Bitcoin in 10 easy steps. Bitcoin is a digital currency empowering individuals of all backgrounds globally to hold their own wealth and transact with each other without any intermediary.
Coinbase is a trade idea I like for the coming twelve months. I lay out my investment case and explain why I believe it is the best crypto stock to buy.
🪙 Precious Metals & Resource Stocks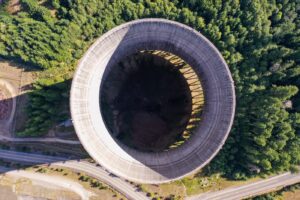 Fossil fuels are the dirtiest and most dangerous form of energy. Rather than getting caught up in the debate between nuclear and renewables, what truly matters is moving away from fossil fuels to protect both human health and the environment.
Age when reaching FI: 40 in 2018

Left the rat race: May 2017

Living in: Singapore

Number of kids: 2

Net Worth: $5.0 Mio US

All-Weather Portfolio: $925k

Dividend Income (2022): $14k

Passive Income (2022): $135k
💵 Crypto Portfolio: $950k
♥️ My 10 Favorite Dividend Stocks
I'm not a financial advisor. Please do your own research & read the disclaimer. No content is meant to be a recommendation. Some pages might contain affiliate links that won't cost you anything.

Services I Love
Check out my passive income.
100% free. No spam. 
Unsub anytime.