Key Takeaways
Only 5 stocks in Europe can show 20+ years of consecutive dividend increases
3X Swiss, 1X Germany and 1X Swedish company
2X consumer goods, 2X healthcare and 1X real estate company
All five are dividend growers and profitable
Dividend cultures in Europe and the U.S. are quite different 
How Many European Companies Have 20+ Years Of Consecutive Dividend Increases?
Europe, compared to the U.S., has a different 'dividend culture' compared to the U.S. Most companies pay annual dividends, and there are, in fact, only a handful of companies with 20+ years of consecutive dividend increases.
Using Gurufocus' excellent stock screener, I only find 5 European stocks in total that have increased their dividends for 20 consecutive years. Keep in mind, they not only had to simply pay a dividend for 20 years! They had to really increase their dividends for 20 consecutive years – without missing one.
Initially, I thought I'd find dozens of companies meeting these criteria. But surprised I was when realizing there are only 5 stocks in total with 20+ years of consecutive dividend increases. See the full list below:
| | | | | |
| --- | --- | --- | --- | --- |
| Company | Country | Sector | Consecutive Div Increases | Market Cap |
| Roche | 🇨🇭 | Pharmaceuticals | 24 | 278b |
| Fresenius Medical | 🇩🇪 | Healthcare | 22 | 16b |
| Nestlé | 🇨🇭 | Consumer Goods | 20 | 307b |
| Lindt & Sprüngli | 🇨🇭 | Consumer Goods | 20 | 24b |
| Castellum | 🇸🇪 | Real Estate | 20 | 5b |
Common Characteristics
Many things need to come together for a company to be able to achieve the unique feed of achieving 20+ years of consecutive dividend increases!
As a business owner myself, I can tell you that paying a dividend every year is already challenging, but raising the dividend each and every single year, for 20+ years, is a testament to the respective management teams, the fundamentals of their respective industries, and the tireless operational excellence they instilled throughout their entire organization.
You can only pull your hat to each of these companies, to achieve something like this.
What's the size of companies reaching 20+ years of consecutive dividend increases?
You will quickly notice that each of the five companies is LARGE! The smallest one is Castellum, with a market cap of 5 Bio USD, the largest, Nestlé has a market cap of 306 Bio USD. Size does matter. You just get completely different economies of scale once you pass a certain size.
What are the industries of the companies reaching 20+ years of consecutive dividend increases?
We find two Consumer Packaged Goods companies, one Pharmaceuticals, one Healthcare Provider, and one Real Estate company. That's four different industries and quite a diverse mix.
Company #1 – Roche

Roche ($RHHBF / FRA:RHO), headquartered in Switzerland, is the world's largest pharmaceutical company. Its annual revenues are 65 Bio USD. It produces a wide series of pharmaceutical products, but also manufactures reagents and medical testing equipment. Roche's aim is to provide people with life-changing solutions.
Roche is officially the company in Europe with the most consecutive dividend increases! It has risen its dividend for 24 years, making it the first real dividend aristocrat in Europe come next year (note, to be a dividend aristocrat you have to show at least 25 years of consecutive dividend increases).
Is Roche A Buy Here?
With a current share price of 350 USD, Roche has a market cap of 272 Bio USD, pays a dividend of 2.9%, and has a PE of 19. To me, a PE of 19 is not interesting enough to pull the trigger. Should the stock come down by another 15-20%, to let's say 300 USD, I'd add it to my All-Weather Portfolio.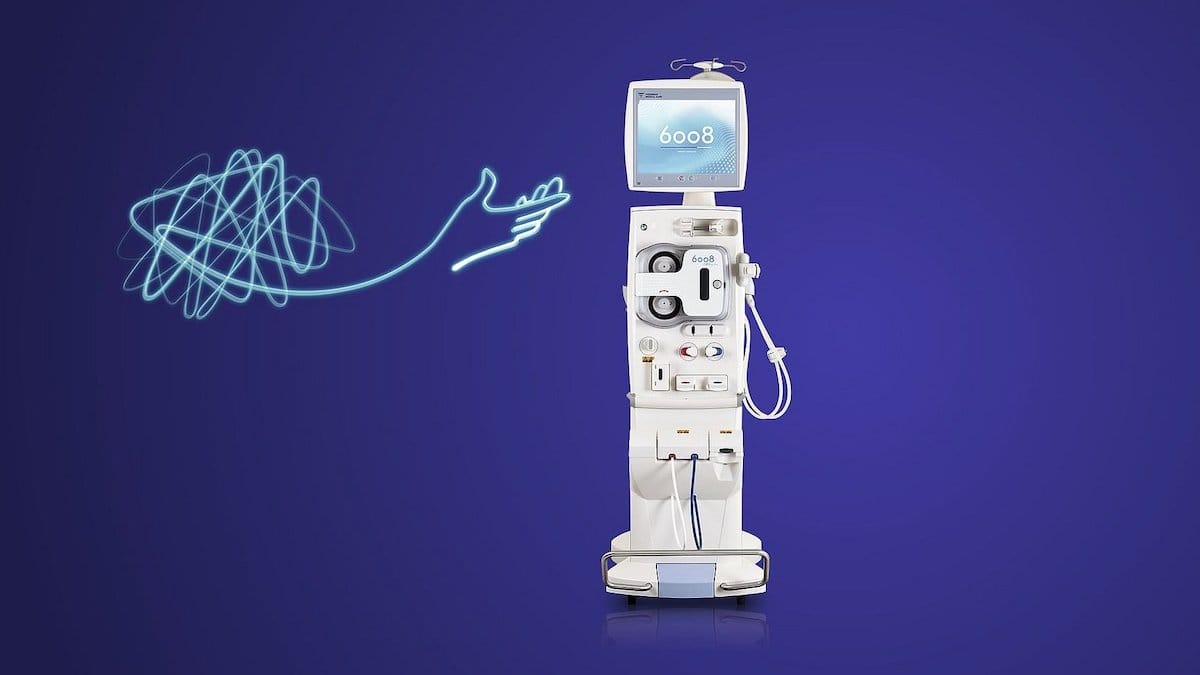 Company #2 – Fresenius Medical Care
Fresenius Medical Care $FMS / (FRA:FME), headquartered in Germany, is the world's largest dialysis company. Every year, in 4,000 clinics, more than 350,000 patients get treated with Fresenius' products.
Quick explainer: Dialysis is the procedure that removes waste products and excess fluid from the blood when the kidneys stop working properly. It is usually done by diverting blood to a dialysis machine to be cleaned.
The company is not only offering the dialysis service, but is also the manufacturer/supplier of such dialysis products, including the required machines, concentrates, and dialyzers. Fresenius accounts for about 35% of the global dialysis products market and benefits from being the world's only fully integrated dialysis business.
Fresenius Medical Care has risen its dividend every single year for 22 years straight. This makes it the company with the 2nd longest streak of consecutive dividend increases in Europe – not an easy feat!
Is Fresenius Medical Care A Buy Here?

Disclaimer: I own shares of Fresenius Medical Care's parent and holding company, Fresenius SE $FSNUF / (FRA:FRE). Fresenius SE owns 32% of Fresenius Medical Care. It also has three other interesting divisions: Hospital Supplies (Fresenius KABI, 100% owned), Hospital Operations (Fresenius HELIOS, 100% owned), and Hospital Development (Fresenius VAMED, 77% owned).
At the current price level, I find FRE currently modestly undervalued. It's not a steal, but a stock you can consider. I believe it has great long-term growth prospects and has been a very reliable dividend payer for 20+ years. I already own FRE's parent company, hence I won't be a buyer here.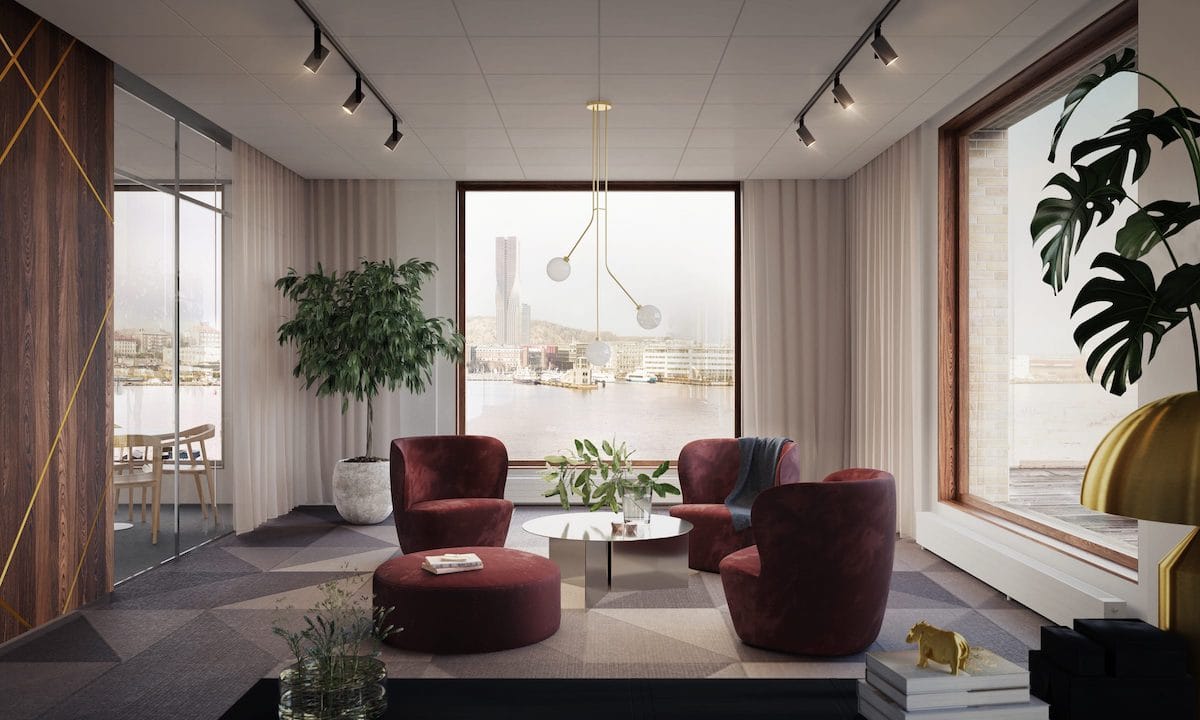 Company #3 – Castellum

Castellum $CWQXF / (FRA:TEX), is one of the largest real estate companies in Sweden.
The company acquires, develops, and operates commercial properties predominantly in Northern Europe. The market value of its commercial real estate portfolio, consisting of offices, retail, warehouse, logistics, and industrial properties, amounts to 7.5 Bio USD. Castellum owns approx. 825,000 sqm, or 8.88 Mio sft of properties.
It can show 20 years of consecutive dividend increases, well done, Castellum!
Is Castellum A Buy Here?
At the time of this writing, Castellum's share price sits at 18 USD. Its PE is below 5 (!), its dividend yield is at 3.3%, and on average, it has increased its dividend by 10% over the past 5 years.
It was able to have 20 consecutive dividend increases, and the current payout is at a very low 14% (!), making it possible for the company to raise its dividend further in the future. To me, Castellum is a clear buy here. I will research the company further, and most likely add it to my long-term dividend-centric All-Weather Portfolio.
Company #4 – Nestlé
Nestlé $NSRGY / (FRA:NESM) is the world's largest food and snack company in the world. This Swiss company was founded more than 150 years ago, has 2,000+ brands, and operates in 185+ countries. Brands include Nescafe, Nesquik, Acqua Panna, SanPellegrino, Maggi, Thomy, Lactalis, Smarties, KitKat, Vittel, and Wagner Pizza. The company has risen its dividend consecutively since 2002.
Is Nestlé A Buy?
Nestlé, currently pays a dividend of 2.5% and has a PE of 18. Nestlé is one of the key dividend stocks for many European income investors. I find the company is fairly valued, but at this price level, it is not interesting enough for me to make me want to buy it.
Nestlé is one of those stocks you want to buy in extraordinary market environments, like a sudden market crash. It has a fortress-like balance sheet and can weather any storm, as it surely will be able to have many more consecutive dividend increases ahead.
I will patiently wait for this to happen, then I could see myself making it a large position. I am a buyer sub 90 USD, but not at the current levels.
Company #5 – Lindt & Sprüngli
Lindt & Sprüngli $COCXF / (FRA:LSPN), is a Swiss chocolatier and confectionery company, with sales of approx. 4.5 Bio USD, and a total market cap of 24 Bio USD. Whichever airport you visit, you'll find Lindt chocolate as it smartly positioned itself as a premium gift. Its 14,500 employees must be doing something very right, in order to be able to deliver 20 years of consecutive dividend increases.
What makes the Lindt & Sprüngli stock special is the fact that it sits at a price of 117,700 USD per share (June 2022). The dividend comes in at 1,200 USD per share. Not bad. And, owning just one of Lindt's shares, not only gets you an invite to the company's annual shareholder meeting but also the right to receive the famous 'Lindt shareholder suitcase' with about 5 kg or 10 pounds of premier chocolate.
But to receive this unique dividend, you need to be a registered shareholder with a Swiss stock registry AND you need to have an address in Switzerland.
Is Lindt & Sprüngli A Buy Here?
Lindt & Sprüngli has a current PE of 48, making it obviously not a bargain. Its dividend yield is at 1.2%. According to Gurufocus' unique GF Value assessment, the company is significantly overvalued at the moment. Not for me at this level!
Conclusion
There you have it, fellow stackers. The only 5 European stocks with 20+ years of consecutive dividend increases, with a quick assessment of what I think about them.
In general, Castellum looks very interesting to me at these levels. The looming interest rate hikes, the inflation, the war in Ukraine, etc., are all reasons that heavily impacted Castellum's share price.
I am not going out and starting to buy the stock like crazy, but I'll place some first buy orders at about 5% lower levels than now. Recently, I have been reviewing three excellent European REITs (of which I own two), and I believe Castellum is right at the same level.
What Do You Think?
Read Also
My Top Pick - Castellum 🇸🇪
With a PE of below 5 and a dividend yielf of 3.3%, Castellum, the Swedish real estate giant, provides in my opinion good value and represents the best opportunity of the above-mentioned stocks presented in this post.
PROS
good industry fundamentals
stable dividend for 20 years
20 consecutive dividend increases
good/reasonable valuation
CONS
momentum current down
likely raising interest rates not beneficial
cluster risk in one country

(

Sweden

)
Review Breakdown
Financial Strength

Predictability

Growth Rank

Dividend

Overall Rating