Key Takeaways
✅ Cryptocurrencies are here to stay
✅ Now is a good time to start building a simple crypto portfolio
✅ Only four steps are needed to get started
✅ A recommended asset allocation is proposed (not financial advice)
A Simple Crypto Portfolio – Why Now?
In the complex world of finance, one thing has become crystal clear – digital assets like Bitcoin are not just a passing fad.
They have firmly planted their flag in this brave new financial frontier, and it's time for investors to take notice.
So my advice is for you to build a simple crypto portfolio now, and embark on a thrilling journey into the world of cryptocurrencies.
A world where the rules are different, the possibilities are endless, and the future is now.
Why Invest In Cryptocurrencies?
The Early Bird Catches the Crypto Worm
While cryptocurrencies have been around for some time, the party is just getting started. By starting now, you position yourself on the cusp of a groundbreaking financial revolution. Remember, the early bird catches the crypto worm, and you want a front-row seat to witness the magic unfold.
Diversify and Conquer
Building a crypto portfolio allows you to diversify your investment strategy beyond traditional assets. In a world where having all your eggs in one basket is as risky as wearing a swimsuit to the North Pole, spreading your investments across various cryptocurrencies can mitigate risks and maximize potential gains.
Mastering the Crypto Dance
Learning how to navigate the crypto ecosystem may seem daunting, but fear not! With the right guidance and step-by-step knowledge, you can become the star of the digital dancefloor. Plus, as cryptocurrencies gain mainstream adoption and institutional acceptance, now is the perfect time to jump in and build your simple crypto portfolio. The barriers to entry are gradually diminishing, and more user-friendly platforms and resources are available to help you confidently ride the crypto wave.
Recommended Simple Crypto Portfolio Allocation
To construct a simple crypto portfolio, let's keep things simple and start with the basics:
a simple crypto portfolio should have 3 or max 4 positions
Bitcoin represents roughly 50% of the total crypto market cap
Ethereum represents 20%, hence these two positions are a must-own
so 70% of your portfolio should be made up of these two dominant coins
for the other 30%, I'd go with 1-2 protocols with higher risk/rewards
I personally believe in the Solana ecosystem, let's allocate 15% to that
And I am a big believer in Hedera, let's allocate 15% to that  
This is how our simple crypto portfolio would look like:
Why Invest in Bitcoin?
1. Giving every individual, regardless of race, gender, age, if unbanked or not, the ability to hold their own wealth without intermediaries
2. Secure / never hacked
3. Digitally scarce (only 1.5m BTC left to be mined!)
4. Transferable 24/7
5. Unconfiscatable
6. Permissionless
7. Not owned by one country
8. Inellastic supply
9. Apolitical and politically neutral to anyone
10. Uncontrollable by politicians
Why Invest in Ethereum?
1. Largest smart contracts platform
2. Largest network of decentralized applications, called DApps
3. Second largest market cap
4. Strong and dedicated development team
5. Most adopted protocol for building and launching new tokens
6. Excellent interoperability between different projects within the ecosystem
7. Decentralized Finance, aka DeFi, serves as the foundation for a new financial system
8. Most used network by protocol fees
I believe Ethereum needs to be in any investor's folio, especially when you intend to build a simple crypto portfolio.
Why Invest in Solana?
1. High scalability with up to 65,000 transactions per second
2. Low transaction costs with fees of less than 0,001 USD per transaction
3. Unparallel growth of the ecosystem of Solana 
4. Strong backing and community
5. High level of decentralization
6. Good token economics (low inflation rate)
7. Strong DeFi and NFT capabilities
8. Support by VISA for USDC transactions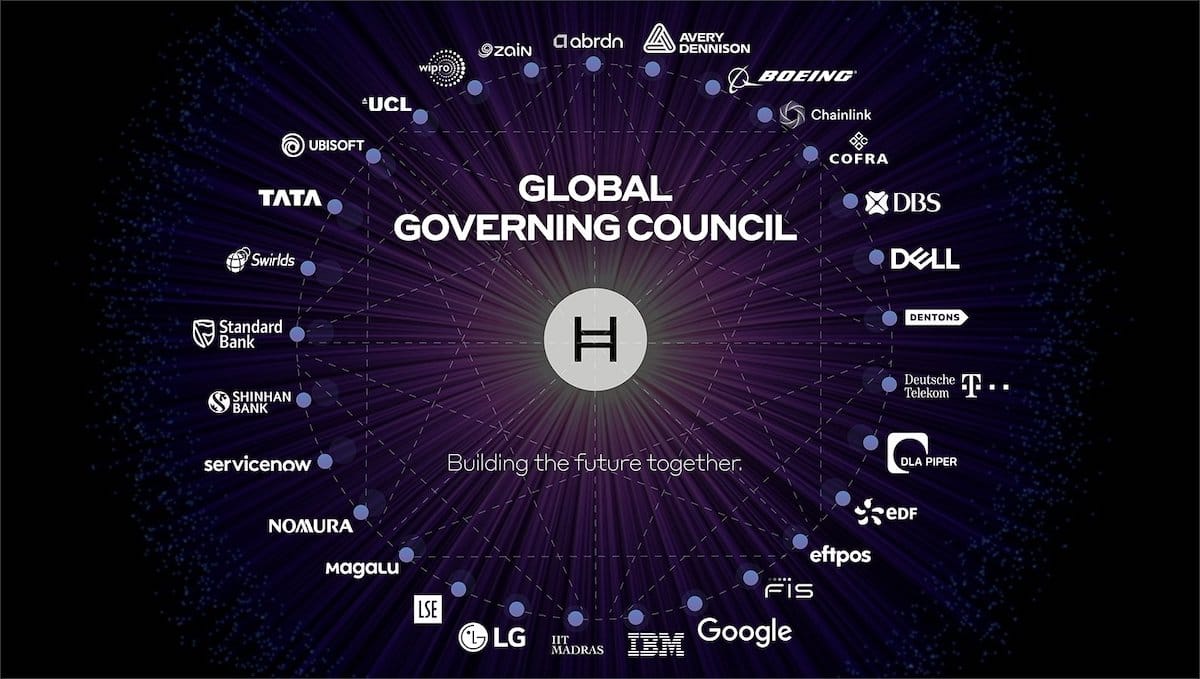 Why Invest in Hedera?
1. Secure by being the only aBFT (asynchronous Byzantine fault-tolerant) network
2. Trustworthy governance by enterprises like Google, IBM, Deutsche Telekom, LG, Ubisoft, ..
3. Most energy-efficient network protocol
4. Highly scalable and fast
5. Unparallel enterprise use cases
6. Relatively low market cap, currently only ranked #30 on Coinmarketcap
7. Innovative services: Token Service, Consensus Service, Smart Contract Service, StableCoin Studio, Guardian, .
.
8. Different approach: Hedera clearly positions itself as enterprise-friendly
9. One of the smartest leadership teams in the space, with Mance Harmon and Dr. Leemon Baird (video below)
With those four cryptocurrencies, you will have a simple crypto portfolio that is easy to manage, easy to keep track of, and with loads of potential.
Step-by-Step Guide – How To Build A Simple Crypto Portfolio
Total Time: 5 minutes
Step 1 – Open An Account With A Crypto Exchange
The first step is to sign up with a crypto exchange that allows us to deposit your native currency, ideally in the country of your residence.
There are many good options to choose from. Below are those I use regularly:
– Nexo.com
– Bitpanda.com
– Etoro.com
 
Personally, I use and like Nexo.com, as it has weathered the storm without any issues, kept its head down and kept on building, and continuously comes up with new products (like for example the debit card that was just launched).
 
With this link, we both get $25 US in the form of Bitcoin, a perfect way to start your simple crypto portfolio. 
Opening an account with Nexo takes as little as five minutes, if you have the following required documents ready:
– passport or ID card,
– proof of residence (utility bill, bank statement, ..),
– mobile phone.
Step 2 – Top Up Funds Into Your Account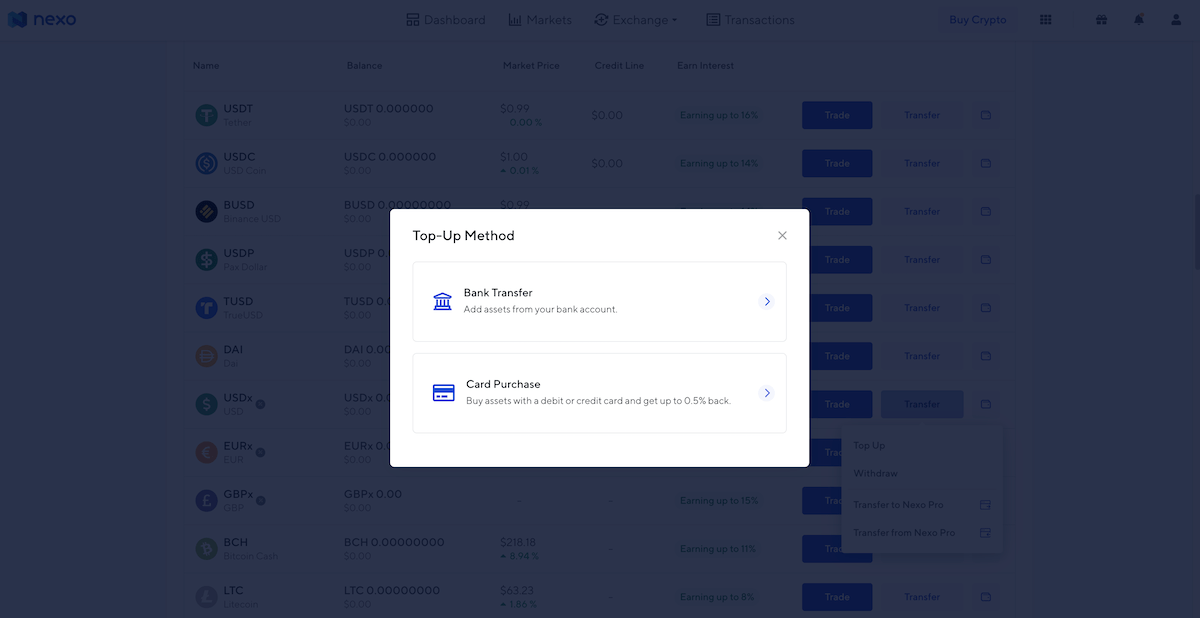 Once your account is set up, you can "top up", or "deposit" your fiat currency of choice, be it USD, EUR, AUD, etc., into your new Nexo account.
To do so, first tell Nexo which account you will using to send a wire transfer from.
Now what's really cool and new is that, Nexo will actually create a new bank account under your name, meaning when you transfer funds from your house bank to the new account, the money will be going to an account under the same name.
For customers in Europe, your will for example transfer funds to a bank called OpenPayd, based in Malta (BIC/SWIFT: CFTEMTM, in 137 Spinola Road, 3011, ST. Julians, Malta).
Step 3 – Buy Crypto With Your Funds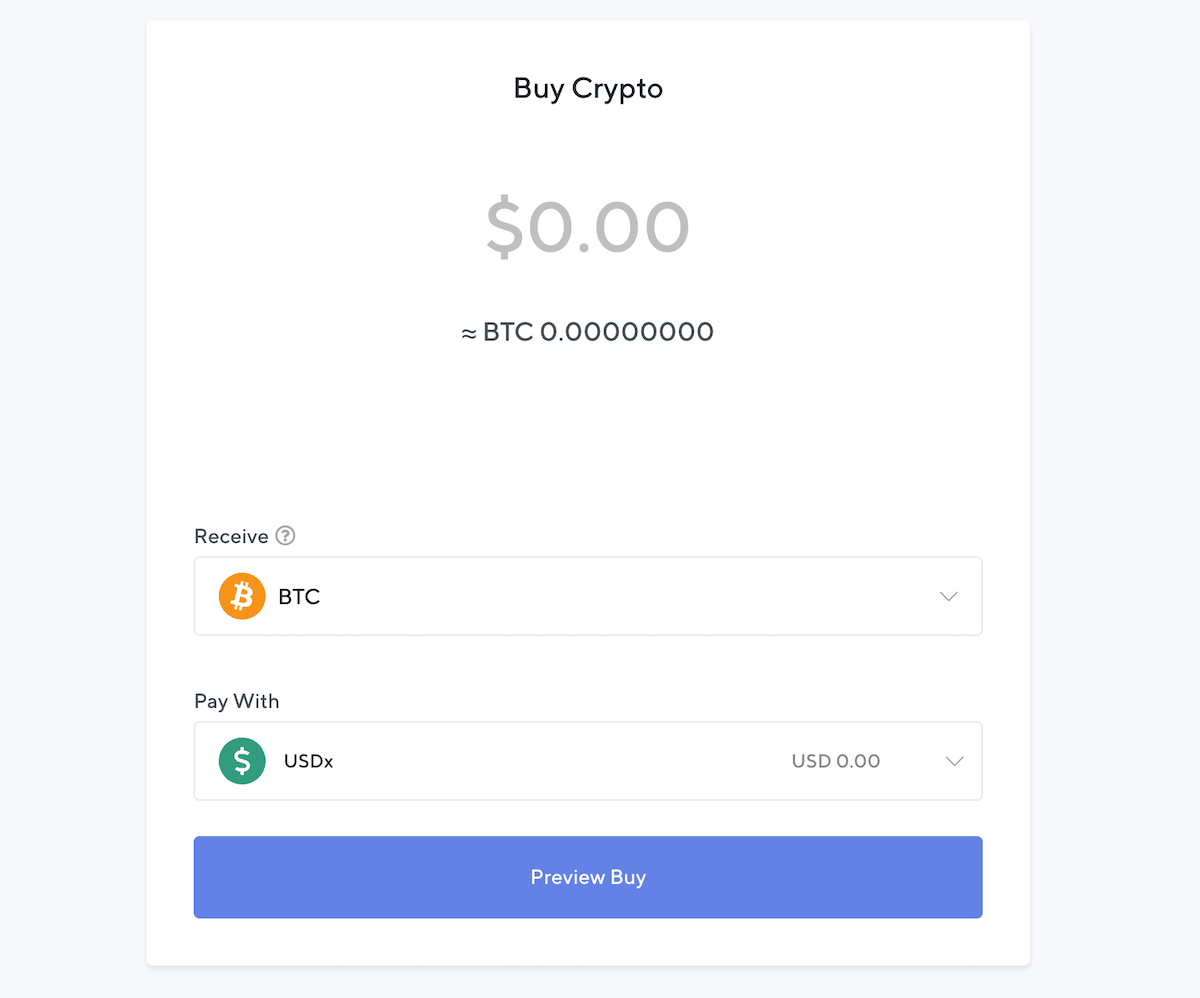 Once you have funds on Nexo, all that is left to do is purchase the right amount of your cryptocurrencies of choice.
To purchase e.g. Bitcoin, simply choose "BTC" in the "Receive" field, and choose the fiat currency of choice, such as USD, EUR, etc.
Step 4 – Withdraw Coins To Wallet Or Leave On Nexo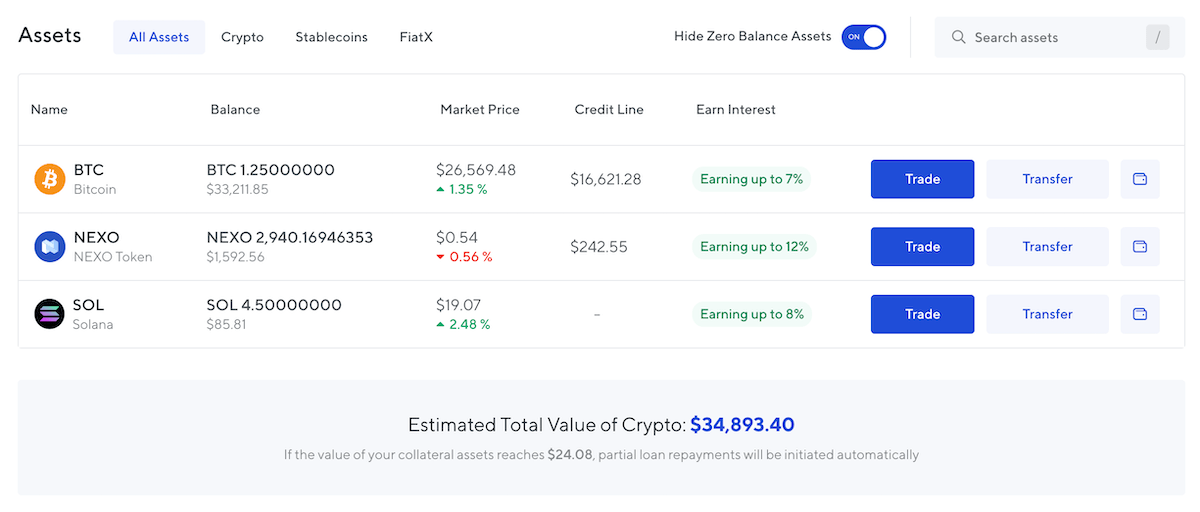 After you successfully purchased some cryptocurrency, you can now choose to either leave the coins in your Nexo wallet and start to earn interest on it, or you can withdraw the coins to a wallet of your choosing.
Some of the most popular wallets I like (and use):
– Metamask (browser extension)
– Phantom (browser extension)
– Ledger (Hardware wallet)
Supply:
To pass the KYC and AML requirements, all you need to supply is
– your passport, and
– one utility bill (or bank statement, etc.)
Tools:
As tools all you need is
– a computer, or
– mobile phone.
Well done, you successfully purchased crypto currencies.
Can You Trust Nexo.com?
Personally, I have been a happy Nexo customer since 2019 (!). My experience with them has only been good (while with other providers I had pretty terrible experiences).
But please don't just take my word for it. Let's look at Nexo's reviews and ratings on Trustpilot.com, the world's largest review site.
We can see that +12,000 people give Nexo an average rating of 4.7. This is an excellent rating,
The Nexo team replies to 99% of negative reviews, and that usually with < 24 hours. Compare this with the ratings of its competitors: Coinbase has an average rating on Trustpilot of 1.5 (!), Kraken 2.7, Binance 2.1, or Bitfinex 3.0.
I believe it's easy to fake 100, or even 1,000 reviews, but 12,000!? Not really.
I currently have $34,967 US on the platform, and since I am using Nexo, I earned a total of $17,608 US in the form of rewards.
Some Further Words of Advice
1/ Cryptocurrencies are a very volatile asset class
2/ Only invest 1 to 5% of your total worth in crypto
3/ Don't sweat over short-term price swings, plan for the long run
4/ Use websites like Lunarcrush to track the performance of your portfolio
5/ Start with a simple crypto portfolio and add complexity later on
Conclusion
I believe now is an opportune time to start building a simple crypto portfolio.
Follow the above-recommended steps of my How to guide, and you will be set up in no time.
Keep things simple and focus on the top two coins (Bitcoin and Ethereum), and add one or maybe two higher risk/reward projects.
📘 Read Also
FAQ
How to diversify a crypto portfolio?
A good crypto portfolio should contain those cryptocurrencies you are familiar with. Bitcoin should roughly represent 50%, Ethereum 20% (matching the overall share of their crypto market cap). The remaining 30% should consist of smaller, less known coins that have the potential to sustainably improve the world. Examples: Solana, Hedera, Cosmos, Cardano, Polkadot, etc.
Should I have crypto in my portfolio?
In the fast-changing world of finance, one thing is increasingly becoming clear – digital assets like Bitcoin are not just a passing fad. They represent the future and will not go away, that's why it's time for you as a long-term investor to take notice. So my advice is for you to build a simple crypto portfolio now, consisting of 3-4 projects you can hold for the (very) longterm.
What percentage of crypto portfolio should be Bitcoin?
Opinions differ greatly on this point, but one rule of thumb is that Bitcoin should roughly represent 50% of your portfolio, in line with its current dominance (50% of the entire crypto market cap is BTC). For your entire crypto portfolio, cryptocurrencies like BTC or ETH should represent between 1% to 5% of your total liquid net worth (stocks, cash, ETFs, funds, bonds, precious metal, etc., excluding real estate and private equity).
How to track a crypto portfolio?
The easiest way is to use a crypto website like Lunarcrush, Coinmarketcap or Coingecko. Simply create a new portfolio, input the transactions, and you can see how your portfolio develops over time.
How to build a simple crypto portfolio?
To build a simple crypto portfolio, consisting of the key cryptocurrencies, the following four steps are recommended:
Step 1 – Open An Account With A Crypto Exchange such as Nexo.com
Step 2 – Top Up Funds Into Your Account
Step 3 – Buy Crypto With Your Funds
Step 4 – Withdraw Coins To Wallet Or Leave On Nexo