Sleeping Well While Supporting The Transition To Renewable Energy
Making the Brookfield Renewable stock one of my largest holdings was an easy decision for me.
Ever since I was little, I felt a magical attraction to hydro dams. The sheer size, and amount of concrete in combination with the immense water power still today have an overwhelming effect on me. I have been collecting interesting pictures of different dams for years, of which some I share at the bottom of the article. This fascination gives the Brookfield Renewable stock a sort of special place in my heart.
The Brookfield Renewable Stock – At A Glance
Brookfield Renewable is a publicly-traded limited partnership that owns and operates renewable power assets. It buys and operates hydro, solar, wind, and energy transition assets. It has its HQs in Toronto, Canada. One interesting aspect is that it is 60% owned by Brookfield Asset Management, one of the world's most experienced private equity funds. In 2021, Brookfield Renewable did 1.1 Bio USD in revenues.
BEPC has 65 Bio USD assets under management, 3,200 operating employees, and 6,000 power-generating facilities. It is one of the world's biggest investors in renewable power, with approx. 21,000 megawatts (that's 21 thousand MEGAwatt hours) of generating capacity – just insane.
The company has assets in operation on multiple continents, see below for a quick breakdown.
The Two Types Of Brookfield Renewable Stocks
First off, there are two different stock tickers/symbols for the Brookfield Renewable stock: $BEP and $BEPC. The main difference is tax-related. There is a big difference if you are based in the U.S. or Canada, the difference can be substantial, but to me, living in Asia, I held both types of stocks to see how the dividends would be taxed, and they both come down to the exact same amount (25% withholding tax).
My Investment Rationale for Adding The Brookfield Renewable Stock to My Portfolio
There is a worldwide trend towards ESG –

$

BEPC will benefit from it for decades to com
We will need ever more

(

clean

)

energy, hence the demand should be there
With Brookfield Asset Management (

$

BAM),

$

BEPC has an immensely resourceful parent company
Worldwide footprint, massive renewable assets on every continent
Interesting long-term Power Purchase Agreements, e.g. with Bank of Nova Scotia (expect more!)
Massive experience evaluating, acquiring, developing, and operating hydro, wind, and solar projects
Focuses purely on renewable energy, no fossils such as oil, nat gas, coal, etc.
The management shows its readiness to make large bold deals, and also sell under-performing assets
What do I expect?
I expect $BEPC to keep on building and extending its asset base, and become even bigger and geographically more diversified.
Random Pictures Of Hydro Dams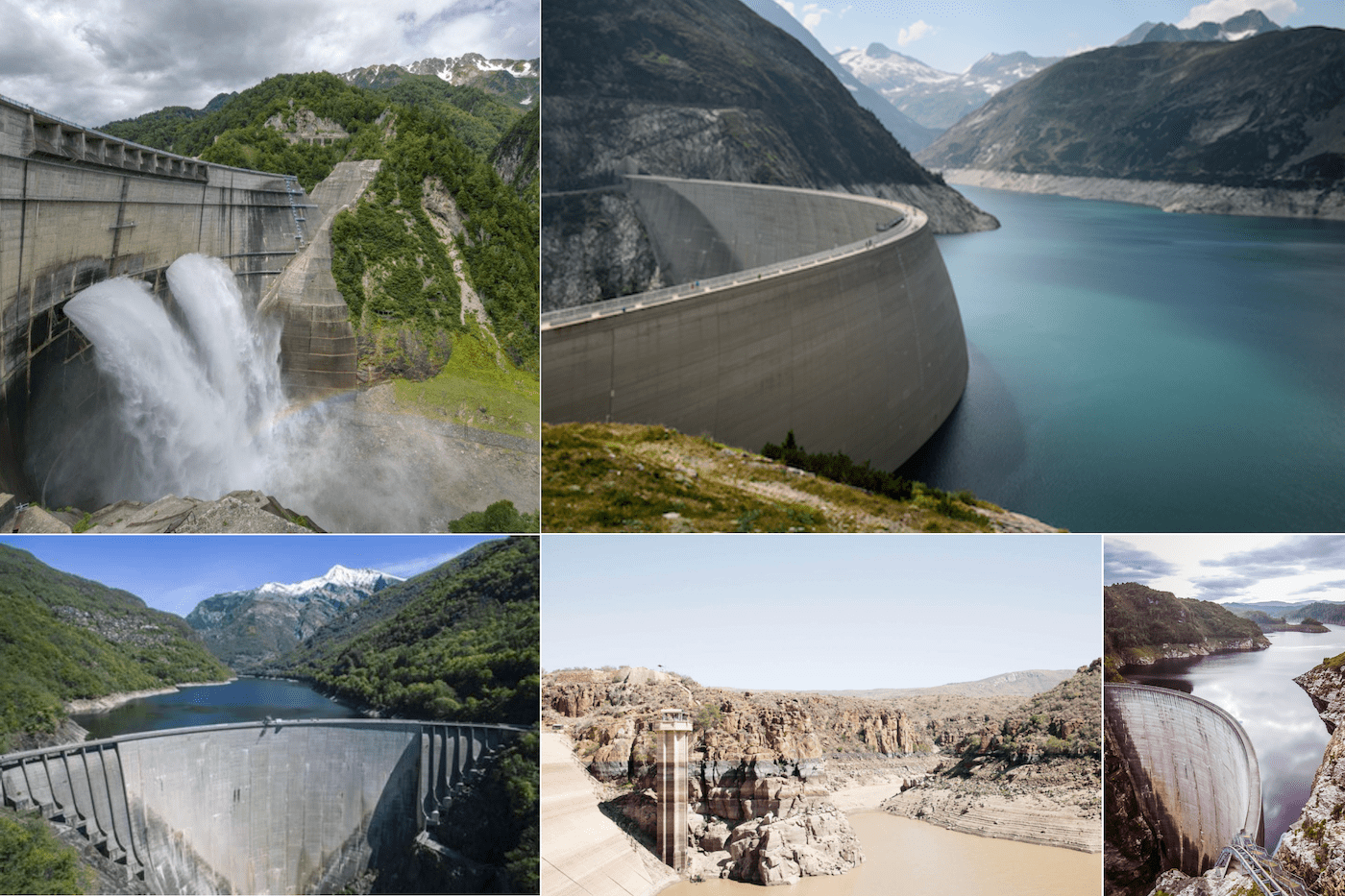 (credits/copyright unknown – unrelated to Brookfield Renewable – pictures of dams are simply fascinating)
What's the chance it will outlive me?
Extremely high, I believe north of 99%.
What other ways are there to make money with renewable energy?
Another way I use to make money with renewable energy is via The Sun Exchange. This platform allows me to make money with solar panels in those areas of the world with the best sun conditions (in this case Southern Africa). Check out this article for more info.
What is the difference between

$

BEP or

$

BEPC?
The Brookfield renewable stock has two different versions. The following table gives you a good overview. Personally, I had both stocks (BEP holders received BEPC shares) and I looked at the tax difference when receiving the dividends. To me, as a German living in Singapore, there was no difference whatsoever. I am no tax advisor, but I believe the difference is only relevant when you reside in the U.S. or in Canada.
Conclusion
To me, $BEPC is one of my never-sell stocks that has a business model that can easily outlive me, my kids, and even my future grandkids.
I added it to my All-Weather Portfolio and will dollar-cost average into this dividend machine whenever it is weak relative to the market.
I plan to own it for decades to come, collecting a dividend annualized yield ranging between 2-5% p.a.
📘 Read Also